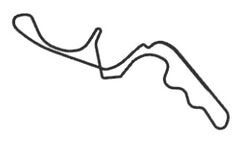 Suzuka 1000km, as its name suggests, is an endurance race in Gran Turismo 5 which is an exact replica of the original Suzuka 1000km race, taking place at Suzuka Circuit. The real-life race started in 1966, and is now a round of the Japanese Super GT championship.
Entry Requirements
Edit
1st: Cr. 345,000
2nd: Cr. 163,000
3rd: Cr. 115,000
4th: Cr. 96,000
5th: Cr. 77,000
6th: Cr. 57,000
Prize Cars
Edit
Real Life Winners
Edit
Ad blocker interference detected!
Wikia is a free-to-use site that makes money from advertising. We have a modified experience for viewers using ad blockers

Wikia is not accessible if you've made further modifications. Remove the custom ad blocker rule(s) and the page will load as expected.