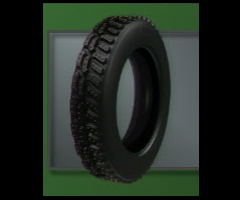 Snow Tyres are tyres that can be attached on some cars in the Gran Turismo series. Snow tyres have appeared in every game of the series since Gran Turismo 4.
Related Events
Edit
Snow tyres are required to compete in the following events:
Gran Turismo 4
Edit
Any arcade races or Free Runs on the above circuits.
Gran Turismo 5
Edit
Gran Turismo 6
Edit
Any time trials or arcade races on Chamonix
List of cars
Edit
All cars that accept dirt tyres will accept snow tires, see full list here.
See also
Edit