Smokey Mountain South
Circuit Length
3,260 feet (990 m)
Track Type
Fictional Circuit
Road Type
Dirt
Appears in
Gran Turismo 2
Smokey Mountain South is a Fictional Rally circuit in Gran Turismo 2. It is linked in name to Smokey Mountain North, which also appears in GT2. Dirt Tyres are required to drive the course.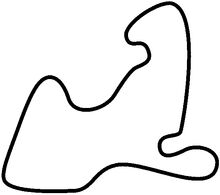 This track in GT3 got renamed to Swiss Alps but it shares similar track sections to the post-GT2 variant.
Ad blocker interference detected!
Wikia is a free-to-use site that makes money from advertising. We have a modified experience for viewers using ad blockers

Wikia is not accessible if you've made further modifications. Remove the custom ad blocker rule(s) and the page will load as expected.