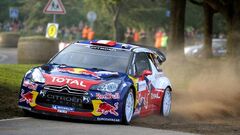 The Sébastien Loeb Rally Challenge is a Special Event in Gran Turismo 5. Level 16 (A-Spec or B-Spec) is required in order to participate on this event.
This event features three distinct course types for three unique rally challenges: Toscana with its beautiful pastures, the Eiger Nordwand K Trail with a combination of Gravel and Tarmac surfaces, and Chamonix with its full snow.
Loeb's characteristic smooth driving style, where he accomplishes the seemingly impossible feat of keeping the car pointed straight through anything, is faithfully represented in Gran Turismo 5. Can you catch the one and only Sebastien Loeb?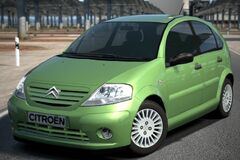 Ad blocker interference detected!
Wikia is a free-to-use site that makes money from advertising. We have a modified experience for viewers using ad blockers

Wikia is not accessible if you've made further modifications. Remove the custom ad blocker rule(s) and the page will load as expected.