Nürburgring Nordschleife
Country
 GER
Circuit Length
12.944 miles (20.831 km)
Turns (Left/Right)
154
Track Type
Real World Circuit
Road Type
Tarmac/Concrete
Appears in
Gran Turismo 4
Gran Turismo PSP
Gran Turismo 5
Gran Turismo 6
Gran Turismo Sport
Fastest Lap (real)
Radical SR8 LM (6:48)
Selected Others
Nissan GT-R Nismo (7:08.69)
Chevrolet Corvette Z06 (C6) (7:22.68)
Subaru Impreza WRX STI '11 (7:55)

The Nürburgring Nordschleife is a racing track featured in Gran Turismo 4, Gran Turismo PSP, Gran Turismo 5 and Gran Turismo 6. The track is simply the Nürburgring track in its "Nordschleife" (Northern Loop) configuration. The track is among the longest in the series, with a length of almost 13 miles, and having only been surpassed by Special Stage Route 7 and the new longer variants of the Nürburgring. It has over 154 corners and is considered one of the hardest, most dangerous, and most grueling, if not longest, courses in the world. A full lap time trial forms the graduation test for Super License in Gran Turismo 4.
Appearances
Edit
In Gran Turismo 4
Edit
Gran Turismo PSP
Edit
Single Player
Ad Hoc Mode
Driving Challenge N-6, P-1, P-2, P-3, P-4, P-5, P-6, Q-1, Q-2, Q-3, Q-4, Q-5 and Q-6
Gran Turismo 5
Edit
The Nürburgring Circuit appears in the following events in Gran Turismo 5:
Gran Turismo 6
Edit
Schwarzwald League
15-Minute Races
Replay Demo
Edit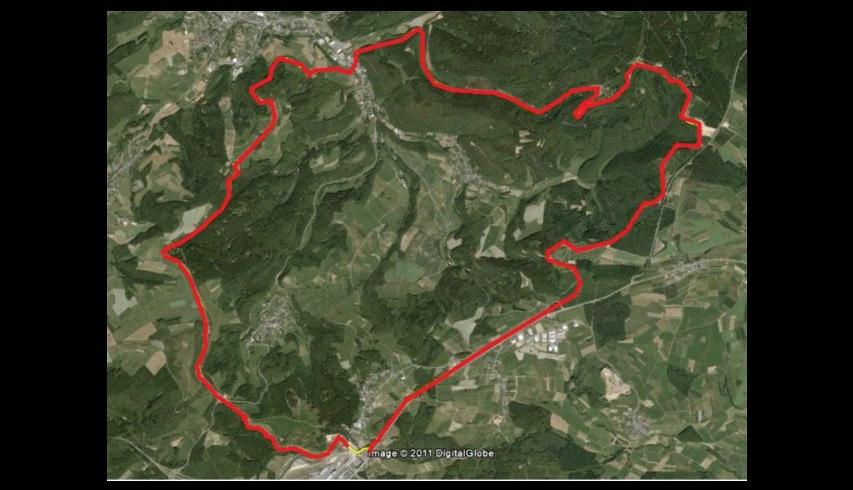 Ad blocker interference detected!
Wikia is a free-to-use site that makes money from advertising. We have a modified experience for viewers using ad blockers

Wikia is not accessible if you've made further modifications. Remove the custom ad blocker rule(s) and the page will load as expected.