The Nürburgring 24h Endurance is an event in Gran Turismo 4, held at the Nürburgring Nordschleife circuit, based on the actual 24 Hours of Nurburgring event. At 24 hours it is the longest single race event in the game, tied with the Circuit de la Sarthe 24h I and Circuit de la Sarthe 24h II. It also holds the largest single race prize pool (See Prize Structure)
The aim of this endurance race, rather than to complete a set number of laps in the fastest time, is to complete the most complete laps in the 24 hour period. The race ends at the end of the first lap completed after the checkered flag falls (24 hours + 1 lap).
Winning the Nürburgring 24h Endurance is one of only two ways in Gran Turismo 4 to own the Formula Gran Turismo race car (the other being to complete the game to 100%), arguably the best car in the game in terms of acceleration and handling.
The event, which takes 24 hours to complete in A-Spec mode can be won in just over 8 hours if the player uses B-Spec. Due to the limitations of the PS2, although the event takes place over the course of 24 hours real-time, neither the weather nor the time of day changes during the race.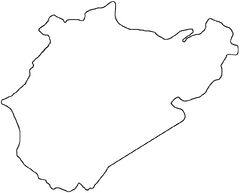 In-game Text
Edit
A legendary 24-hour race where you run continuously on the most grueling circuit in the world.
Event Specifications
Edit
Circuit: Nürburgring Nordschleife
Duration: 24 hours + 1 lap
Car Restrictions: None
Tire Restrictions: None
License Requirement: iB
Prize Structure
Edit
Prizes for Finishing Position
Edit
1st Place: Cr. 1,200,000
2nd Place: Cr. 500,000
3rd Place: Cr. 300,000
4th Place: Cr. 150,000
5th Place: Cr. 120,000
6th Place: Cr. 100,000
Prize Car
Edit
Successful completion of the Nürburgring 24h Endurance awards the player with:
Ad blocker interference detected!
Wikia is a free-to-use site that makes money from advertising. We have a modified experience for viewers using ad blockers

Wikia is not accessible if you've made further modifications. Remove the custom ad blocker rule(s) and the page will load as expected.