Gran Turismo 2000 is a very early demo build of Gran Turismo 3: A-spec with updated graphics from Gran Turismo 2. It features one drivable car, the Mitsubishi Lancer Evolution V GSR '98, and only one track, Seattle Circuit. With a time limit of only 2 minutes, you won't have much time to look at the picturesque sunset. Gran Turismo 2000 is considered very rare and is a valuable game. Less than 50 copies were released worldwide. In PS2 Tech Demo from 1999, High Speed Ring was appeared in the video that was it was copied with Gran Turismo 2. But different graphics and appearing the Acura NSX 1991. Also, a Chevrolet Camaro Z/28 was also in game while in the video.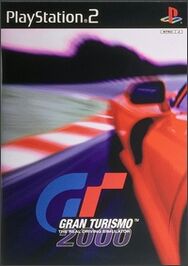 Ad blocker interference detected!
Wikia is a free-to-use site that makes money from advertising. We have a modified experience for viewers using ad blockers

Wikia is not accessible if you've made further modifications. Remove the custom ad blocker rule(s) and the page will load as expected.