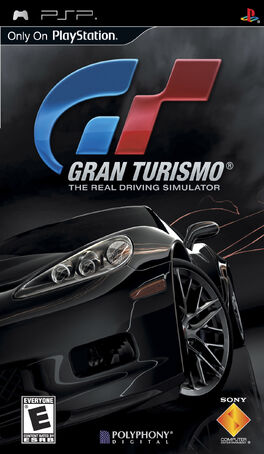 Gran Turismo is a PlayStation Portable game developed by Polyphony Digital. The game was announced at the E3 2004 Sony press conference on May 11th, the same conference where Sony announced the PlayStation Portable, and after long amounts of delays, was released alongside the PSPGo! on October 1st, 2009.
Gran Turismo has the same courses that featured in Gran Turismo 4 with the exception of a few missing courses, along with two of its new tracks made available, Cathedral Rocks Trail III and Circuit de Valencia, currently these only appear in Gran Turismo.
Gran Turismo has over 800 vehicles to use. The game also features the manufacturers Bugatti and Lamborghini in the Gran Turismo series for the first time.
Here is a list on the vehicles encountered.
Manufacturers:
Edit
Starting from this game, all the regional differences are all removed. This allows the player to purchase the cars that were formerly regional exclusive. (Vauxhall and Acura cars are some examples of regional exclusive cars).